Be a Christian Teacher in China
Read more about joining one of our mission teams.
Mission Teams
We have Christian English teachers in universities across China, spanning a range of ages and teaching experience. Some teachers have been in China for over ten years while others only come for a year or two. But whether you plan to devote your life to living in China or just to come for a short experience, we welcome any who want to see the Kingdom of God expand in China.
Who should apply?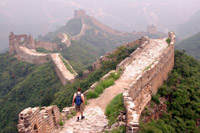 We are looking for people who are followers of Christ Jesus and who believe that His death paid for their sins. We would expect you to be actively involved in your local church and aspiring to live a life of holiness, out of your love for God. We will require a reference from your church pastor and we would be looking for you to have a good relationship with the leadership of your church. We expect that your hope in joining us is to mature in your Christian walk and serve others as Christ served us.
As China is seeking to drive up educational standards it favours native speakers and those with a very good command of English, who have a university degree (in any field) and a qualification and experience in teaching English as a Second Language (ESL). If you have not had ESL training we can help you find a short course which would be acceptable. For those teaching specialist subjects a degree in your specialism and relevant experience is a necessity.
We have people of all ages working in China. We find that many who join us are at a point of change in their life, such as those who have just left university or who have recently retired. But we have couples with and without children and single men and women of all ages. We also have people serving from a whole host of nations including Australia, Britain, Ireland, New Zealand and the USA.
How will I be supported?
We are fully aware that moving to an environment that is completely alien to you can be a daunting experience. When you first arrive in China our orientation course will help you to learn about the local culture and customs, where to get food and care for yourself and also give you some practical training and experience of teaching a Chinese class. If you wish to study Mandarin Chinese, which we encourage everyone to do, we can help you find teachers who will provide first rate training.
After your orientation you will join one of our teams across China. You will be surrounded by people who can continue to help you to adapt to the local environment. Although you will be teaching classes on your own, we have a wealth of teaching experience in our organisation and can support you with teaching resources and advice.
What will it cost?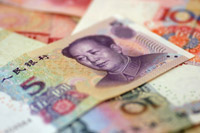 That depends largely on how long you plan to stay. The university will provide accommodation for you and a salary that will allow you to live comfortably in China. They will also reimburse your airfare at the end of the year. You should expect to pay for the upfront cost of your airfare, travel insurance and the cost of any travel you wish to do in your holidays. There are also fees associated with being a member of the organisation; this is to pay for the administrative cost of supporting you but decreases over time. Most individuals should budget around UK£3000/US$4000 for the first year in China. The cost for families will vary based on your schooling requirements and it is best for you to contact us to discuss these.